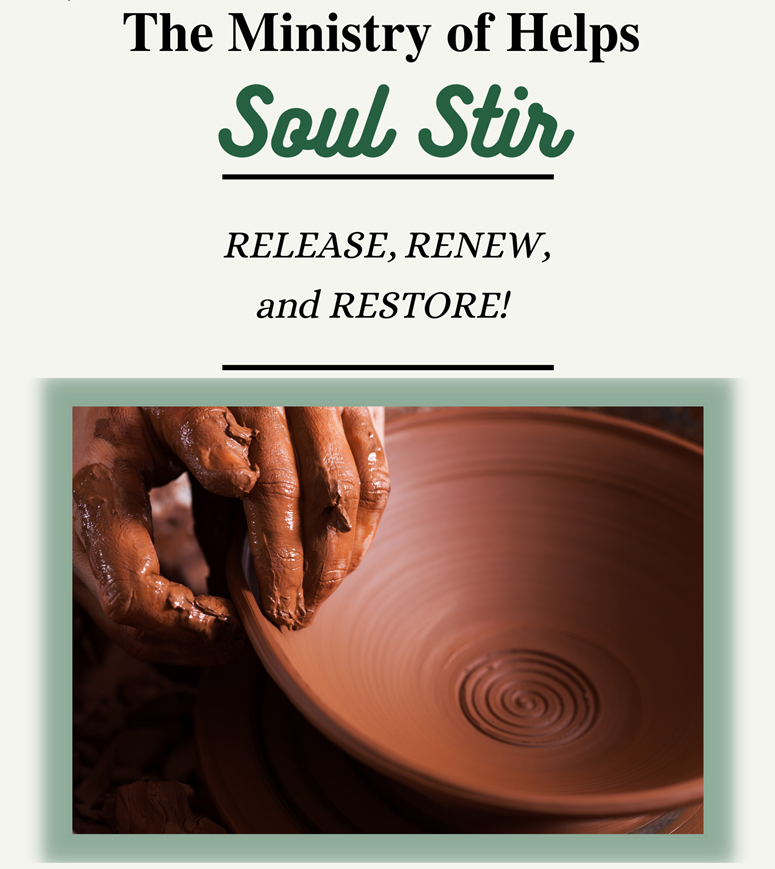 Purpose
With a holistic approach to Ministry, True Vine offers Christian Counseling to members of The Vine. This Ministry seeks to align with the vision and mission of our Pastor and Church, for which trained individuals will utilize a plethora of Christian Counseling techniques to aid the members of the Vine to navigate and overcome the issues of life.
The Bible identifies the gift of HELPS as being an integral tool in the Body of Christ (1 Corinthians 12:27-28). The very fabric of Soul Stir is to meet the needs of the people. Thus, this Ministry will focus on the Soul of man being understood to have three parts: the Mind (thoughts), Emotion (feelings), and the Will (behavior/actions). The soul of man houses the seat of our personality, feelings, desires, affections, and aversions. Simply put, it is the birthplace of emotional intelligence and precipitates our response to life.
Historically, we as believers have prayed about things but neglected to give voice to our hurt, issue, and concern void of being judged. We have married the idea of suffering in silence. Good news, your deliverance is nigh! Soul Stir is equipped and ready to offer a safe environment where the members of The Vine can give voice to their respective situation, pursue a better way, and recover all. God's desire is for all believers to prosper and be in health, even as our souls prosper.
We Are Here to Help!
What Do We Do?

INDIVIDUAL COUNSELING
Soul Stir offers Christian Counseling to individuals (Youth and Adults) that identify a need for assistance with navigating the vicissitudes of life. At times, the very thought of tomorrow can seemingly precipitate thoughts of agony and pain. Perception of the future can be overshadowed by fear and doubt. Soul Stir is here to help you!
FAMILY COUNSELING
Soul Stir offers Christian Counseling to families that identify a need for intervention, problem-solving, team building, active listening, effective communication, and conflict resolution. Challenging circumstances are common and have the capacity to shake the very core of a family's foundation, communication, and bond. When left unchecked, it will inevitably destroy the family unit. Soul Stir is here to help you!
MARRIAGE COUNSELING
Soul Stir offers Christian Counseling to couples that identify a need for aid in processing situations by use of effective communication. Can you listen? Have you listened? What am I saying? These are a few questions that are often overlooked and unanswered in relationships. Through the use of Christian Counseling techniques, our team will aid couples in giving energy to the solution in lieu of the problem. It will work if you work it! Soul Stir is here to help you!